Reader Q&A: Femdom Podcast #111 [Audio]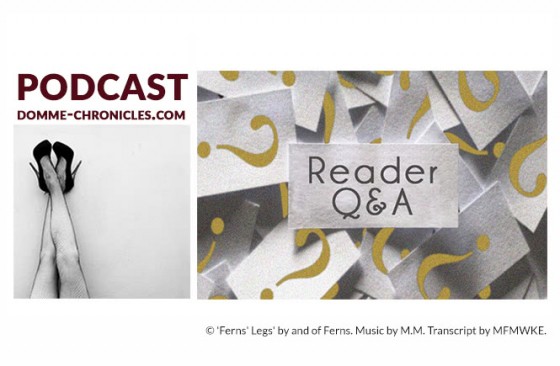 This ridiculously fabulous femdom podcast Q&A includes the following:
Have you tried receptive anal?
How to do femdom dirty talk?
Punishment vs scene time: How to deal?
Suggestions for D/s with kids around
What do you charge for a session? [a rant]
Should I ask my Mistress to push past what I think I can take?
When did you discover your dominance?
At a loss for role play to punish him, halp!
And more!
The … Continue Reading